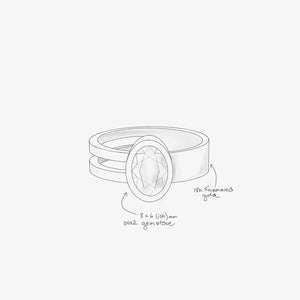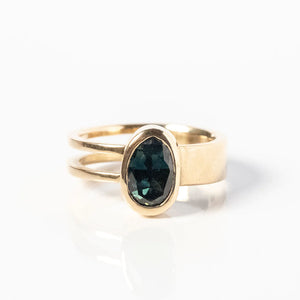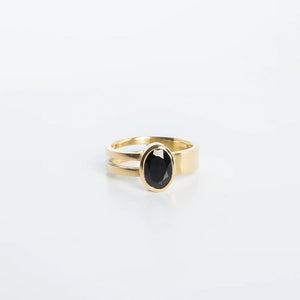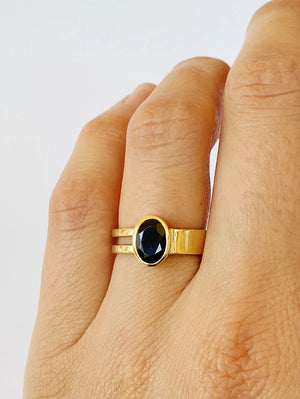 Bespoke Rings
Augusta Design Deposit
This product listing is a deposit for the Augusta ring, to be custom made with your choice of gemstone. This deposit includes a one hour 1 on 1 consultation call and is non-refundable, but the deposit amount will be applied to the final price of your customized piece. The final price will vary based on the cost of the gemstone you choose.
This design, The Augusta ring, can be made with a variety of gemstones of a similar size and shape. Once you have purchased this customized design deposit, we will schedule a call or meeting to discuss the type of gemstones you would like, your budget, time frame, and any other details. The piece will be made in 18 karat yellow Fairmined gold and the price will begin at $3175 and increase based on the gemstones we choose. For some less rare gemstones (like certain colors of garnet or aquamarine or tourmaline, for example) there are many incredible options within a budget of around $500-1,000. However, if you're seeking something really special and rare, it would require a higher budget range.
Gemstone pricing
Prices of color gemstones can vary widely - from $20 to $50 per carat (for smaller & more abundant gemstones) to $200 to $500 per carat (for smaller size stones that may be somewhat rare for their color or clarity) to thousands of dollars per carat (for large, rare color, and traditionally desirable types of stones). Most gemstones are priced by carat weight and most jewelry design considers size, so this can be a little confusing. But for your reference, the midnight blue sapphire in the example photo is little larger at about 9x5.7mm and weighs 2.05ct. There are always beautiful and interesting options within all of the price ranges and we can discuss how to best align your budget with your wishes around the aesthetics of the gemstone.
Please note
If any other factors will influence the total price, we will discuss this at the time of the consultation as well. Due to the uncertain nature of sourcing gemstones from a limited selection of suppliers, I cannot estimate a precise production timeline ahead of time so please choose this customizable design option if you are not in a hurry. This option is also best for folks who are open to suggestions for other types of gemstones (as not every gemstone will be available in a specific size and shape) or again, have extra time for something to be cut to exact specifications.
---