In Support of Monte Plata Community Opposing Barrick Gold Expansion
As a responsible and ethical jewelry producer, I am adding my support to the community in Monte Plata, DR who
strongly oppose
the expansion of a gold mine owned by Barrick Gold. Locals near the mine have already shown
high levels of cyanide
in blood and urine testing and the expansion would threaten the vital watersheds in the area. Barrick has not mitigated the environmental degradation and pollution from their other mining projects and the opacity with which they approach this expansion does not lead one to believe anything would be different in this case. At its Porgera mine in Papua New Guinea, for example,
Barrick "
dumped more than 6 million tonnes of tailings and more than 12 million tonnes of sediment eroded from the waste rock dumps into the river in 2008
". Today, I sent a letter expressing concern about the expansion co-signed by more than a dozen colleagues in the space of responsible jewelry production, to the Minister of Mines and the Minister of the Environment and Natural Resources in DR as well as Mr. Mark Bristow, President and CEO of Barrick Gold Corporation & Ms. Juana Barceló, President of Barrick Pueblo Viejo.
You can view the letter in
PDF format
. This letter was put together with amazing research from NYU's Global Justice Clinic, Earthworks, and MiningWatch Canada. Big thanks to everyone else who signed on as well.
Leave a comment
Comments will be approved before showing up.
---
Also in Blog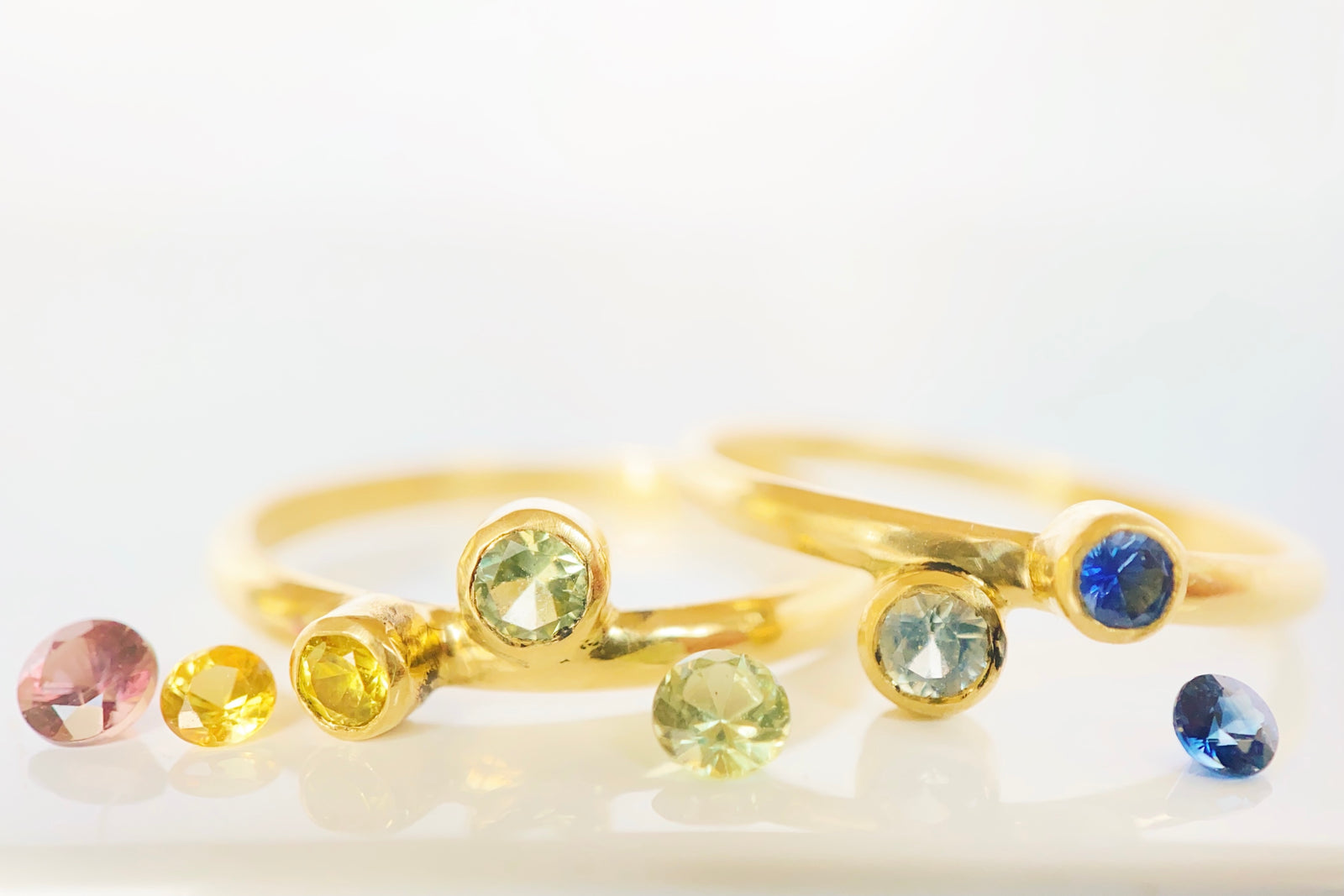 You can win one of these delicate, double sapphire rings! 18k artisanally mined gold and your choice of which ring/color combo - yellow & green or light blue & dark blue.